Official Blog of Darren Bowen Photography
Raising Money for Childhood Cancer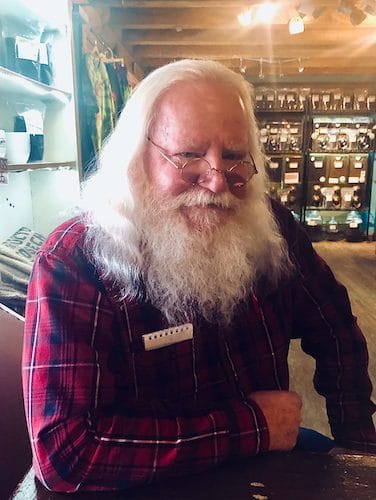 Yeah it seemed serious, so now two or three weeks later I am sitting in a local coffee shop in Waxhaw NC with Santa having warm coco in a mug, well not really, but it was my usual latte. but now this was getting really bizarre, I still remember sitting in front of the big guy talking about my crazy idea, having no idea if he was thinking I was some kind of nut or just a little mental in the head,
FROM ABSTRACT TO FIGHTING CANCER
So having spoken to Santa for about 30 minutes and hearing that he has already checked my photography out and was interested in working together it was at that moment I realized the idea was going to come to life!
So together we agreed I would be in touch to schedule a shoot in Waxhaw over the coming weeks. Now after a few days I started to think bigger, what came to mind was that Children love Santa and in particular there were children that I had recently learnt about and their fight against Diffuse Intrinsic Pontine Glioma (DIPG) and Hodgkin's Lymphoma; a big driver in my decision to create these events.
So, the idea to provide unique and amazing portraits for Children with Santa was born, let's  create an opportunity to return to Christmas Past into the times of Charles Dickens while Santa can read to the children the Night before Christmas and share his map of his journey and how he navigates the skies with Rudolph.
And then why not add the opportunity to WIN a FREE home visit from Santa himself to raise money for Childhood Cancer too?
You know they say : "If your plans don't scare you, they are not big enough."
Christmas notecards
Raising Money For Childhood Cancer
An opportunity to return to Christmas Past into the times of Charles Dickens and a very Victorian London, England. A beautiful individually folded Christmastime notecard available in two traditional sizes, traditional standard cut and printed on some of the most beautiful traditional and artisan papers, perfect for a wide range of purposes with a variety of sizes available and printed on our fine art paper with envelope included. Made in the USA.
JOINING THE FIGHT TOGETHER
It's hard and sad to just walk into the lives of a family fighting the health of their children they love with more passion than fire…. so despite having tried to visit it seemed obvious very quickly that I would have to support these two families actively by creating the whole event based on supporting a Childhood Cancer organization and provide support to these children I had come to know with time Santa and magic at one of the events,
So, it was decided together with Santa to support The Isabella Santos Foundation Dedicated to improve rare pediatric cancer treatment options in an effort to increase survival rates of children with cancer so they can live dreams.
BUSINESS & COMMUNITY SUPPORT
So, you think it's an embarrassment walking into a local business and the lives of the owners to expect them to step up and support a crazy project like this?
Well, I have the character that doesn't easily accept 'No' for an answer especially when the cause is greater than all of us, So the answer is "Yes" and I personally don't care about embarrassment and just seek out what is needed. I believe in giving and as a business owner myself I can easily support to those who need it and so should every business in the community because it's the community (the people) that are responsible for their very success.
MEDIA AND TELEVISION PROMOTION
So, if a crazy idea is going to grow legs you have to promo the living daylights out of it and get people talking about it! And so I have started a massive social media biltz to get everyone sharing the events with friends.
But with real crazy ideas, I wanted to get this on television and in front of people during breakfast. So remembering I was interviewed about year and a half ago at Rush espresso in Ballentyne by Fox46 Good Day Charlotte and in the madness that is me, I reached out to Jason Harper at FOX46 and asked if I could get Santa and myself interview on the show to help bring awareness to the events.
Watch the Interview at Rush Espresso on Fox46
It took a little while for Jason at Fox46 to get this together and make it happen; so as this goes to press we are now working to bring you Santa live on morning television to promote the events to the masses.
ABSTRACT CRAZY IDEA BECOMES REALITY
So, come join Santa for a unique interactive photo shoot – experience the Night Before Christmas as told by Santa himself to raise money for Childhood cancer and have the chance to WIN an exclusive home visit from Santa himself as we return to Christmas Past into the times of Charles Dickens and a very Victorian London, England.
Santa will share photos of Rudolph-His Flight Plan and show your children how he navigates the skies-as I capture the Magic of these moments with the camera and you will be able to share them for a lifetime.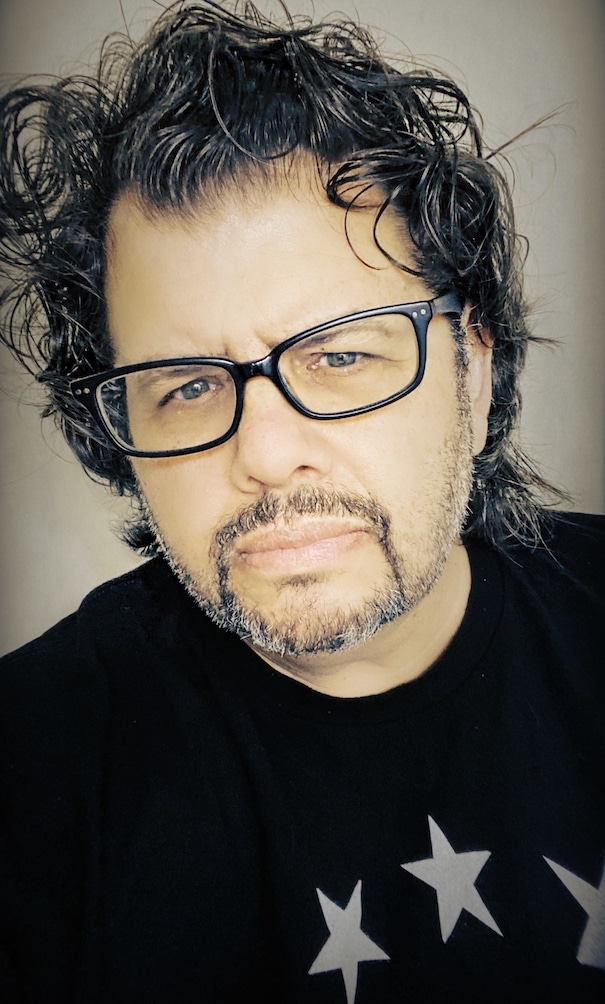 Author & Photographer Darren Bowen
I have found myself creating the most amazing and stunning photography and sometimes I have no idea from where it comes; I just use the most basic of photography equipment, it's incredible. Some have said to me that the sweetest and most beautiful sounds created from a second-hand guitar are not from the hands of a musician but from the passion and creativity of an Artist.