Official Blog of Darren Bowen Photography
Darren Bowen Photography Interviewed on FOX46
Darren Bowen Photography is showcasing Photography at Rush Espresso Cafe. Page Fehling and Jason Harper sit down with the artist responsible for all of the artwork adorning the walls of Rush Espresso Cafe in Ballantyne during FOX46 Good Day Charlotte's Free Coffee Friday.
Interview Transcript
Jason
Just a portion of the café here. I mean, we've got the food behind us, we continue to have a lot of drinks. The line is out the door for free coffee, but there's so much more to this place that we haven't even shown you. The bar that's in the background, they do breakfast, lunch and dinner, but on the back wall, Page, there's this beautiful artwork.
Page
Beautiful art and actually the artist himself, Mr.​ Darren, is here with us this morning. Darren, introduce us to who else is with you here as well.
Darren
This is my wife, Teresa. We got married about two weeks ago.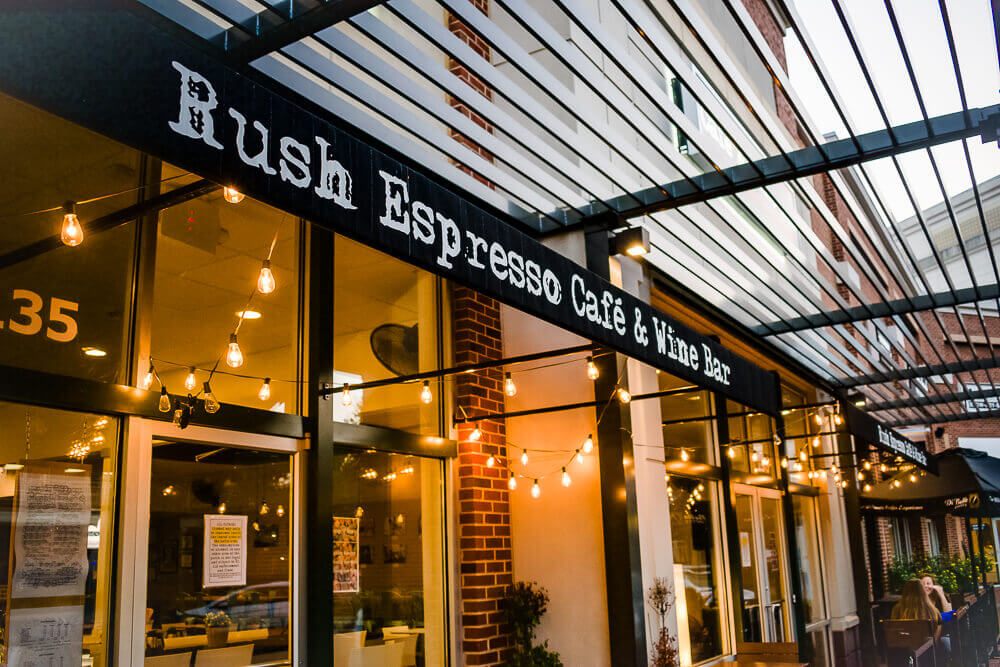 Rush espresso
The Rush Espresso Ballantyne Village store is the original flagship store serving South Charlotte locals and International visitors since February 2011. Opening at 6 am​ daily, this store serves Breakfast, Lunch and Dinner in addition to in-house crusty pastries and cakes. The coffee and tea selections are the envy of Charlotte, winning international awards from prestigious companies. Ballantyne offers live music, supporting Charlotte artists and a great place to unwind at the end of the day with a glass of wine or a cold beer.
Page
So newlyweds​ coming in to get a coffee, a way to start their day. And so Darren, you are the artist here of the artwork on the walls of Rush Espresso. Will you tell us about your art? Where does your inspiration come from?
Darren
Probably a little bit of madness actually. There's nothing staged. It was just, I see something, I like the look of it, and I grab it.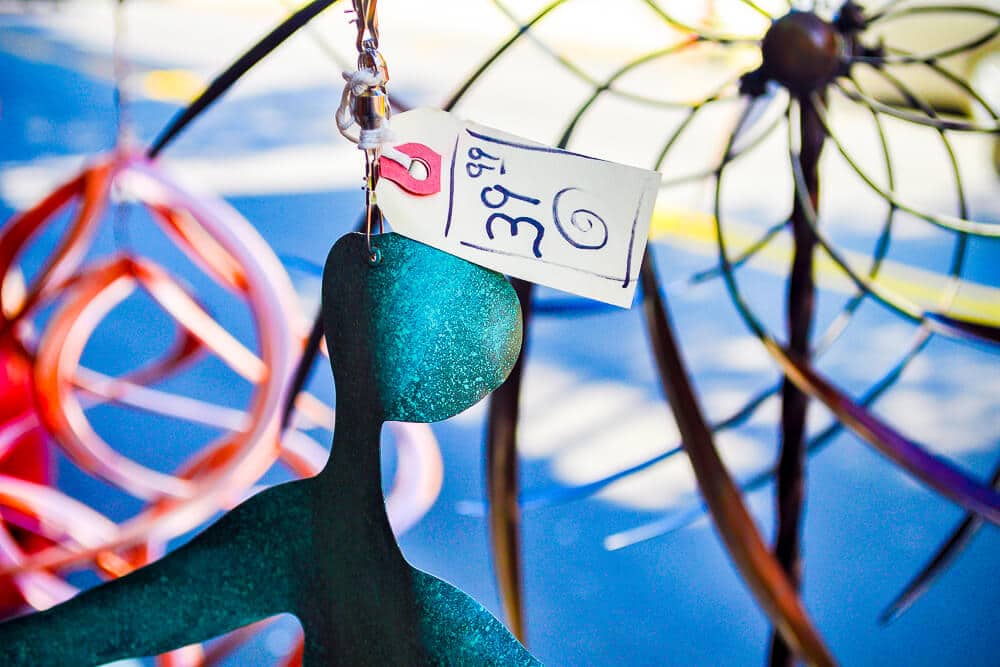 39.99@
© 2017 Darren Bowen Photography
Bored Boots
© 2016 Darren Bowen Photography
It's A Coke Day
© 2016 Darren Bowen Photography
Jason
Wow, that's impressive. Now I've got to go with the accent, again, you don't sign like you're from South Charlotte-
Darren
No, there's a lot of us here, yeah.
Jason
So did you guys know each other previous to this or is this like a big reunion of people that are all from Australia, what is it?
Darren
No. We're planning some big revolution. No, I met Paul here when just coming to get coffee and just got to know each other and then we, actually about three months ago, we arranged to put the artwork up here.
Love Is Art
© 2017 Darren Bowen Photography
Coffee Stop
© 2016 Darren Bowen Photography
Khan el-Khalili
© 2016 Darren Bowen Photography
Page
And how does it work? I mean, if someone's here enjoying their coffee and they see something they like, the art is for sale on the walls, right?
Darren
Absolutely, you can actually go on Amazon and buy my work and you can also go to my website which is darrenbowen.photography.
Jason
What have you found that you love about Charlotte and this area that maybe you didn't have back home? Have you found anything that's like, "I love this?"
Darren
I think the opportunity. You know, I mean, I love England, I love the history and the culture, but the opportunity here is amazing. And Charlotte, I've been here 22 years and so I've seen this place grow and it's amazing.
Page
And Teresa's here too, right? She wasn't back home, so we know he's happy to have you here. Where's home for you originally, Teresa?
Teresa
Charlotte.
Page
Oh, you're a unicorn, right? You never hear that, it's always transplants. Where exactly specifically in Charlotte?
Teresa
Well, different areas, Huntersville area, all around. I've lived in different areas about here.
Space Ports
© 2018 Darren Bowen Photography
Mission Blvd
© 2016 Darren Bowen Photography
Waxhaw Trading Path
© 2018 Darren Bowen Photography
Page
Well, we're happy to have you down here in South Charlotte now. Darren and Teresa, thanks for talking with us, guys.
Yeah, great to see you.
Jason
Darren, I do have to ask, if there's one place in Charlotte that you haven't painted, if you had to paint a picture of one thing around town, what would it be?
Darren
You know, there's one thing I love is the signage down by the, is it the Mint Museum?
Page
Yeah.
Darren
And just the points to every Charlotte possibility. I love that. The colour and just the atmos, yeah.
Jason
Well, we're going to commission you, that's your next project, okay.
Darren
I'll take it.
Page
There you go. Thanks, guys.
Ceiling Chairs
© 2016 Darren Bowen Photography
Lonely Light
© 2016 Darren Bowen Photography
Trackside Craft
© 2017 Darren Bowen Photography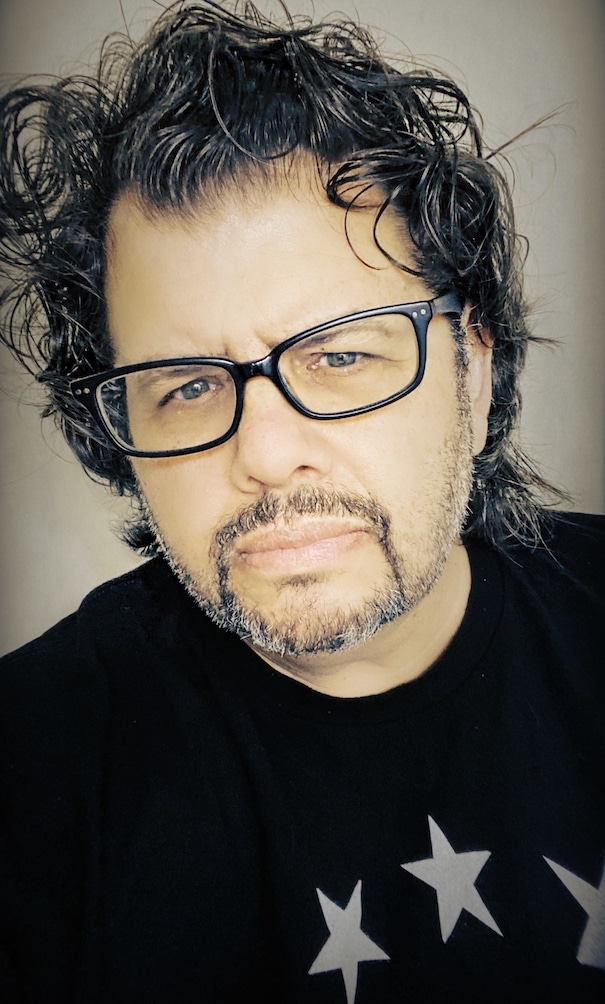 Author & Photographer Darren Bowen
I have found myself creating the most amazing and stunning photography and sometimes I have no idea from where it comes; I just use the most basic of photography equipment, it's incredible. Some have said to me that the sweetest and most beautiful sounds created from a second-hand guitar are not from the hands of a musician but from the passion and creativity of an Artist.